Robinson's Med Sync Program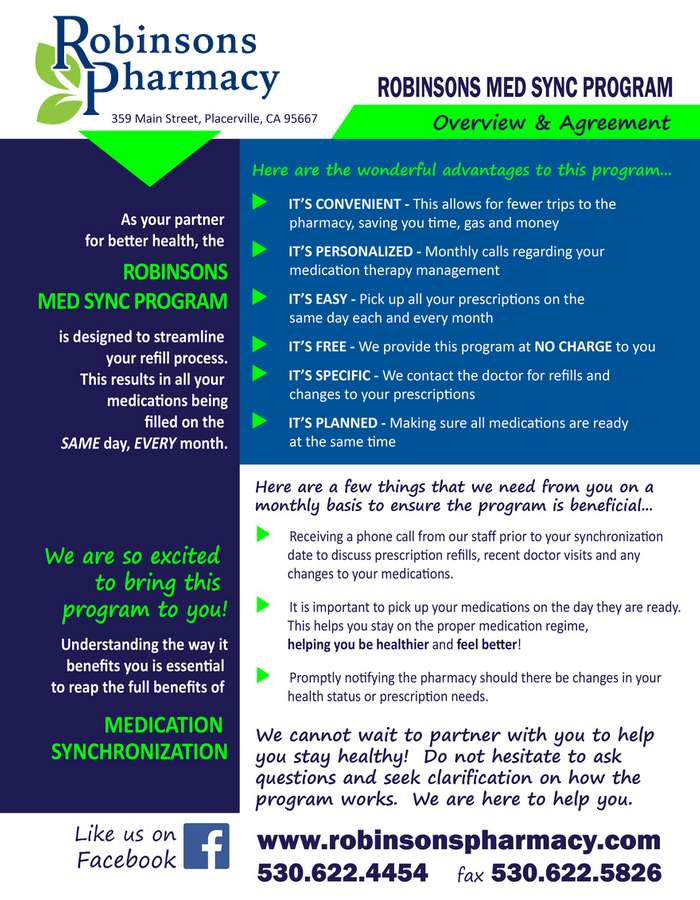 Packaging
Robinsons Pharmacy offers special packaging for prescription medication, compounded medication and other types of medication that need to be taken regularly.
Special Packaging helps patients with organizing one or multiple prescriptions. Here are some of the packaging options we have available:
Individual Packing
Multiple Medication Packaging
Weekly Packaging
Monthly Packaging
Care Home Packaging
We customize your medication packaging to your specific needs and lifestyle.
For more information call 530-622-3186.